Introduction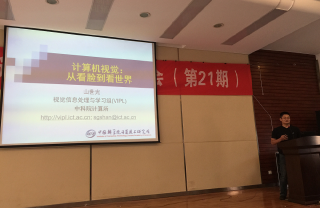 Technical Committee on Computer Vision of China Computer Federation (CCF-CV) was founded on 26 October, 2013. It is a specialized branch directly affiliated to CCF.
The aims of CCF-CV are promoting academic and technical exchange in the field of computer vision, facilitating the study on the subject's development strategy, enhancing the cooperation among Chinese scholars and increasing the global influence of China's research on computer vision.
Under the guidance of CCF, CCF-CV organizes various academic activities in China and abroad, following the latest trends in the field of computer vision. To expand the application of computer vision technology in China, CCF-CV also cooperates with other organizations to provide technical consultation.
Contact

Dr. Zhanyu Ma

Tel

010-62283059

Email

mazhanyu@bupt.edu.cn

Address

Room 803, No.3 Teaching Building, Beijing University of Posts and Telecommunications, Beijing 100876, P.R. China